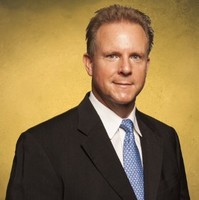 Tom Heberling
Vice President of Wire & Cable Manufacturing at Southwire Company
Presenter Bio
Thomas Heberling is senior vice president of manufacturing power systems and solutions at Southwire Co., where he has worked for nearly 33 years.
A WAI member since 2010, Heberling has served the Association in multiple roles, one of the most crucial being when he served as co-chair of the WAI Member Relations Committee from 2012–2014. In this role, he carried out a Board initiative that reshaped the educational products serving the industry, and served to further strengthen the value of membership in the Association. In May 2017, he received the President's Award for his lasting contribution to the Association and the industry for his work on the Member Relations Committee.
Heberling became a WAI Director in 2017 and has served as an Executive Committee Liaison to multiple committees. He now serves in that role for the Nominating and Exhibition Planning committees.
Presenter's Sessions
Operations Panel
Fundamentals - General (Combined Track)
11:30 am - 12:45 pm
Zoom Meeting