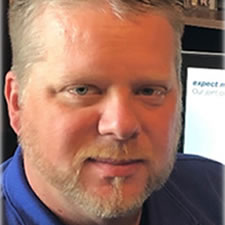 Chris Porada
Industry Manager at Chemetall North America
Presenter Bio
Chris Porada has worked in the wire and cable industry for more than 21 years. He began his career as a pickler (chemical analyst) and learned all aspects of cleaning lines and wire drawing. His subsequent roles included Production Supervisor; Assistant Manager for wire drawing, bundling and cleaning lines; and Manager of cleaning lines and their laboratories. 
In 2019 he accepted a role as Industry Manager with the Chemetall Cold Forming segment to assist customers with issues and start-up needs. 
He is has been a member of the Wire Association International since 2014.
Presenter's Sessions
11:30 am - 12:45 pm
Zoom Meeting